Assembly Park Today
In the future, Assembly Park will be a diverse, world-class mixed-use destination, but this dynamic community is already creating a path for itself. Today, Assembly Park encourages its current and future community members to connect with the lofty ideas it promises to bring to vivid life in three unique spaces, The Studios at Assembly Park, Assembly Gardens and Assembly Plaza.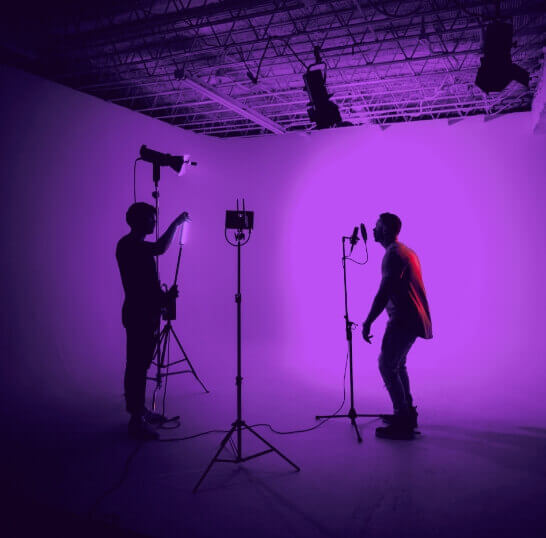 The Studios
at Assembly Park
The Studios at Assembly Park is multi-use art and content studio, gallery, event and residency space, classroom, destination, and celebration of creativity in all its many forms, disciplines and mediums. This hub of creativity serves as an inspiration point and a tool in continuing the many diverse creative pursuits of the Assembly Park community.
LEARN MORE
The gardens
at Assembly Park
The Gardens are the serene, romantic and green backyard of Assembly Park; a natural gathering space replete with multi-purpose space for communal dining, culinary festivals, private moments, group yoga, herb, flower and vegetable gardens, gardening classes, sporting events and practices, picnics, and aimless afternoons.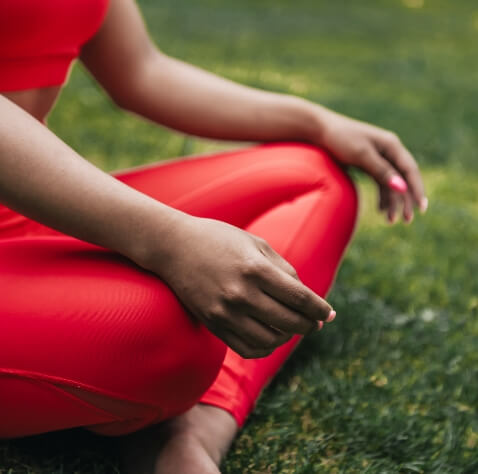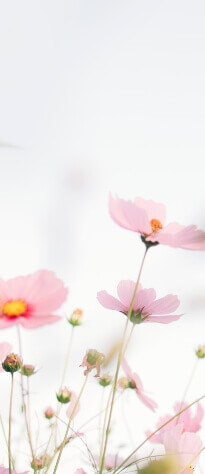 The PLAZA
at Assembly Park
The Plaza is Assembly Park's central public space; a blank canvas for a multitude of diverse uses including beer gardens, farmer's markets, culinary festivals, food trucks, exhibitions and art installations, cultural events, pop-up retail experiences, film screenings, games like chess and table tennis, and community gatherings. Designed to make creative and thought-provoking use of recycled shipping containers, The Plaza is where Assembly Park comes together.
The Future of Assembly Park
Nature, education, recreation of all shapes and forms, community space and commercial space, diverse residences and creativity are all integral elements of Assembly Park's future. The forthcoming community promises a unique composition that will depict local retail, dining and conveniences in an exceedingly accessible mixed-use destination that prioritizes pedestrians and caters to the curiosity of residents and visitors year-round.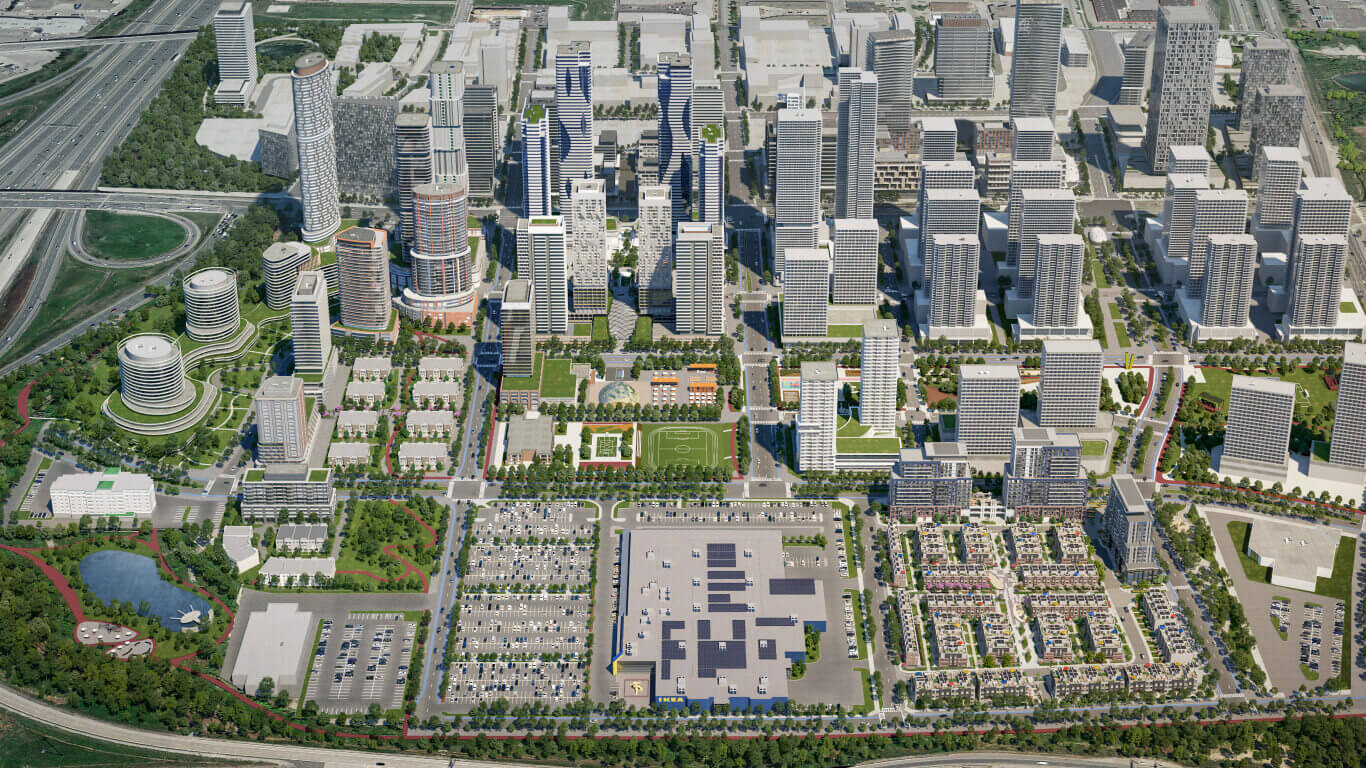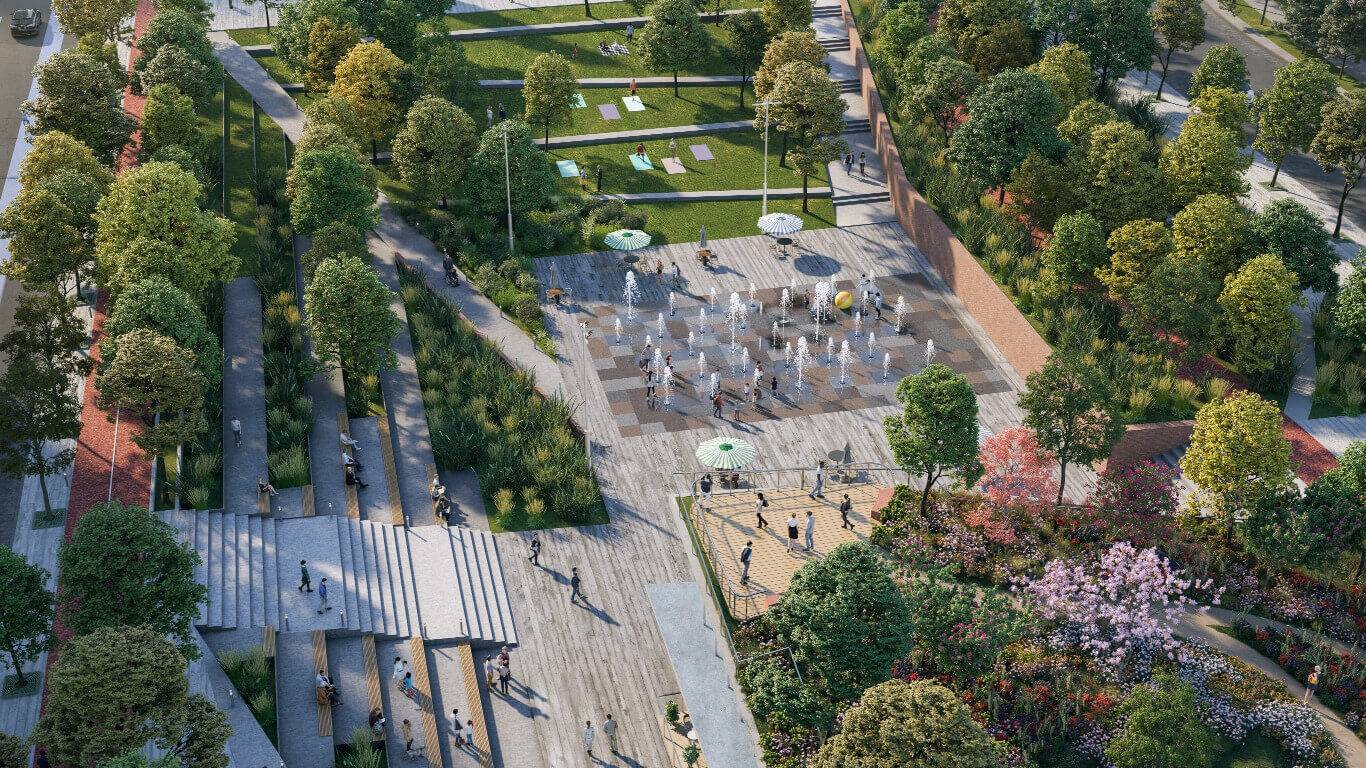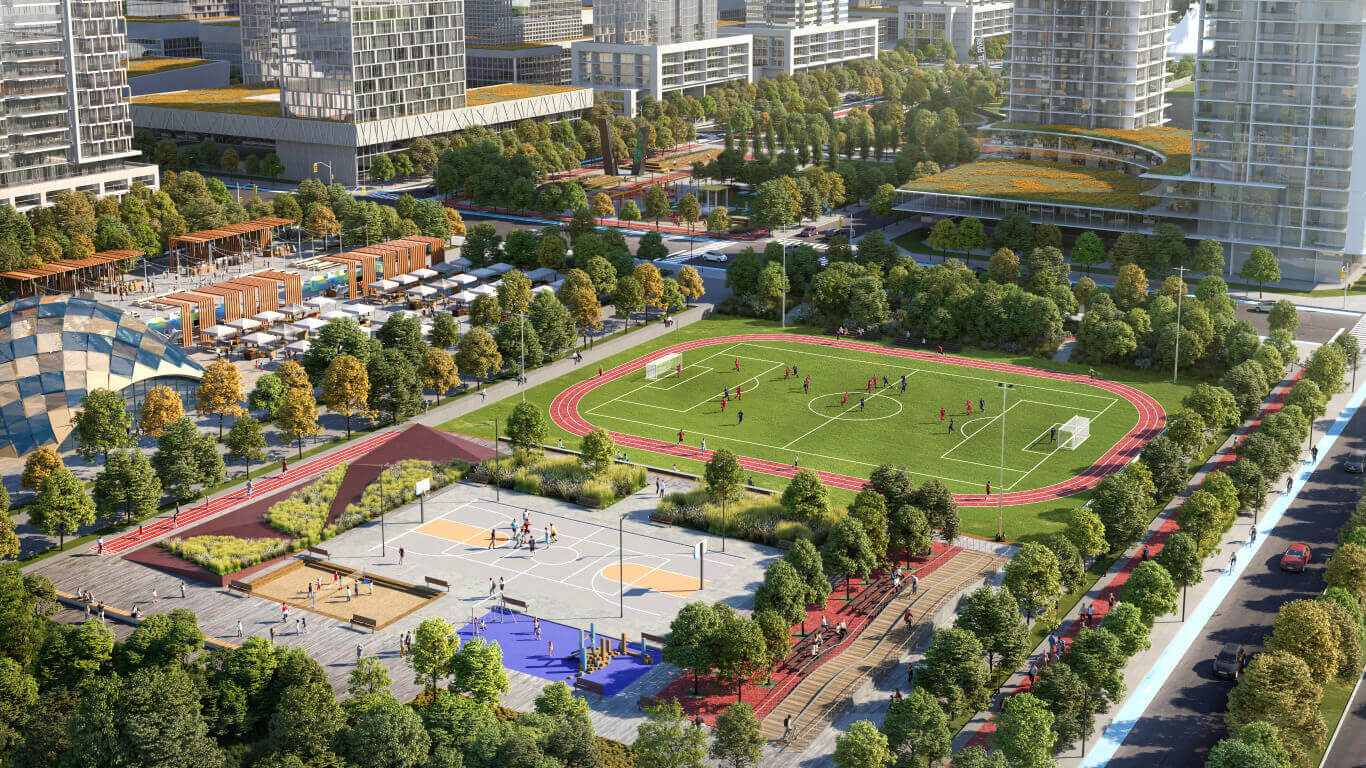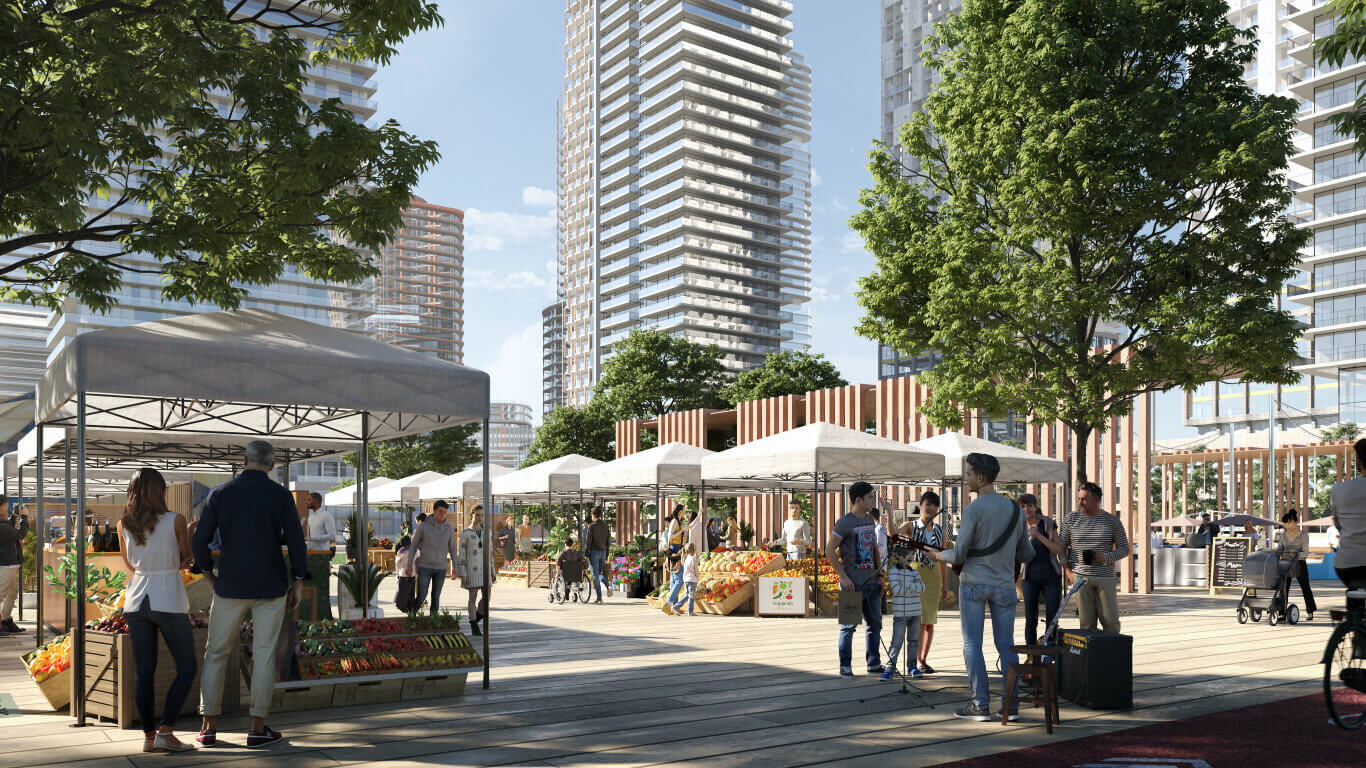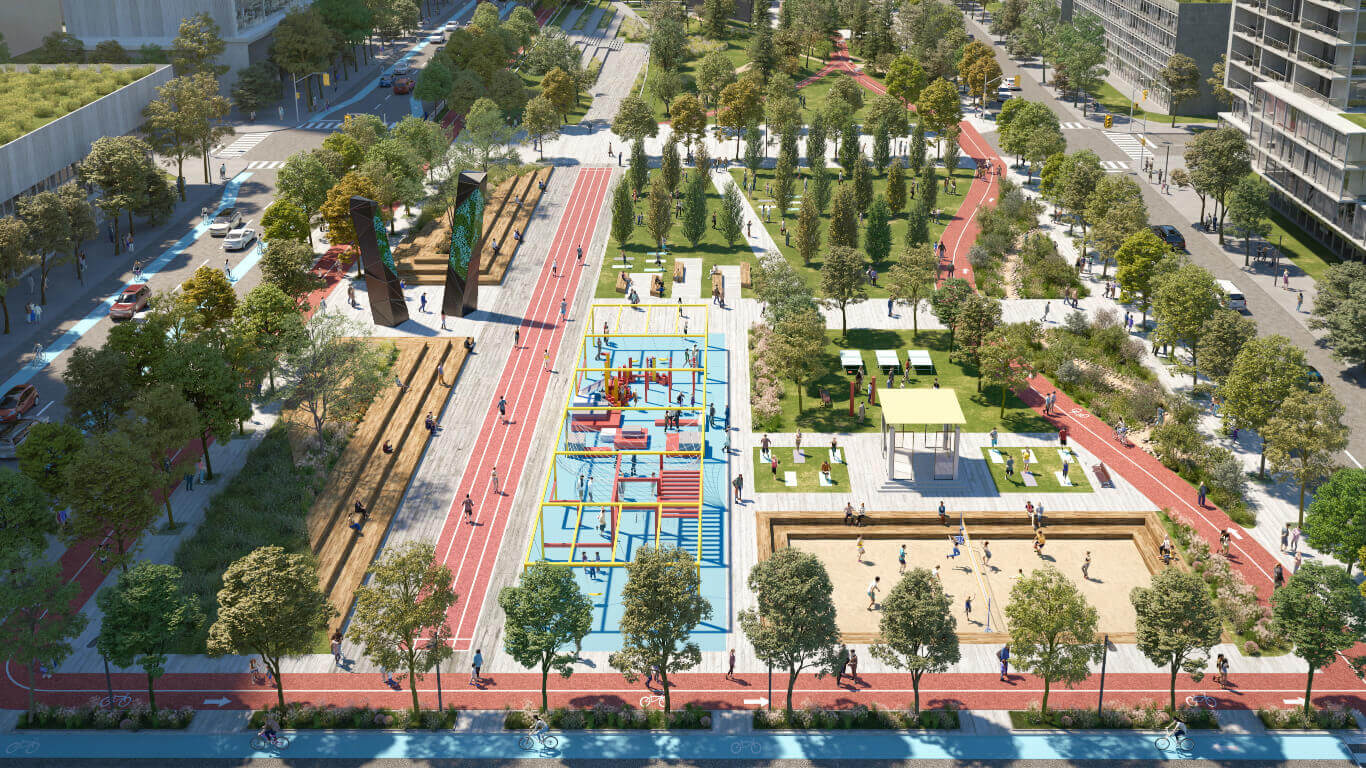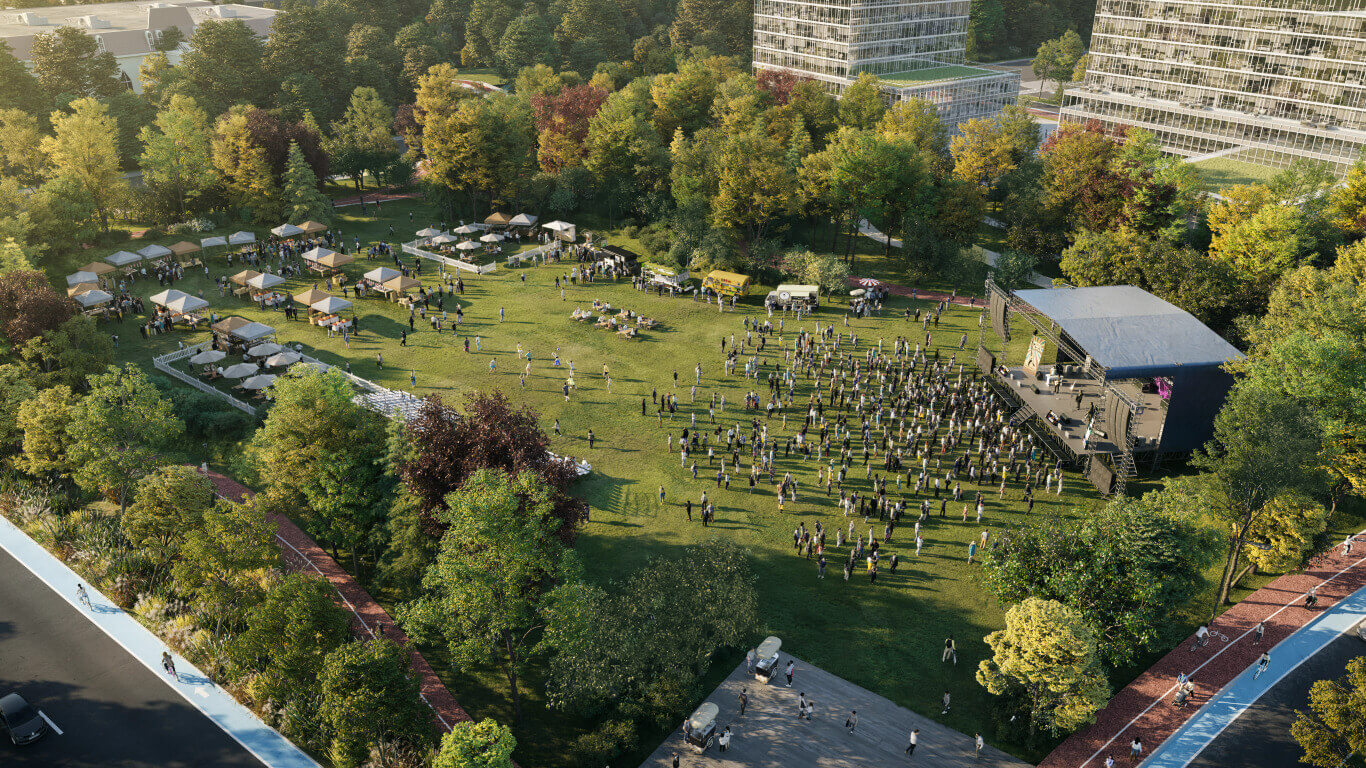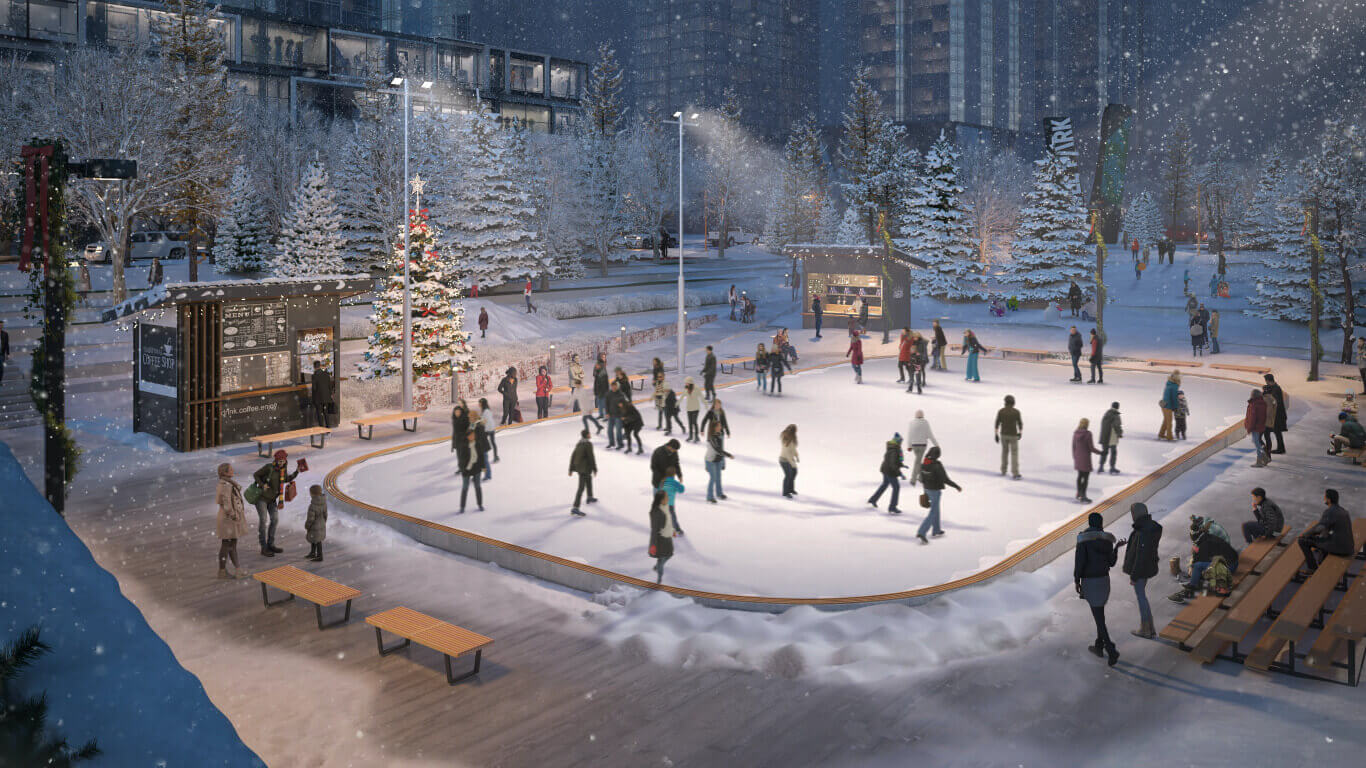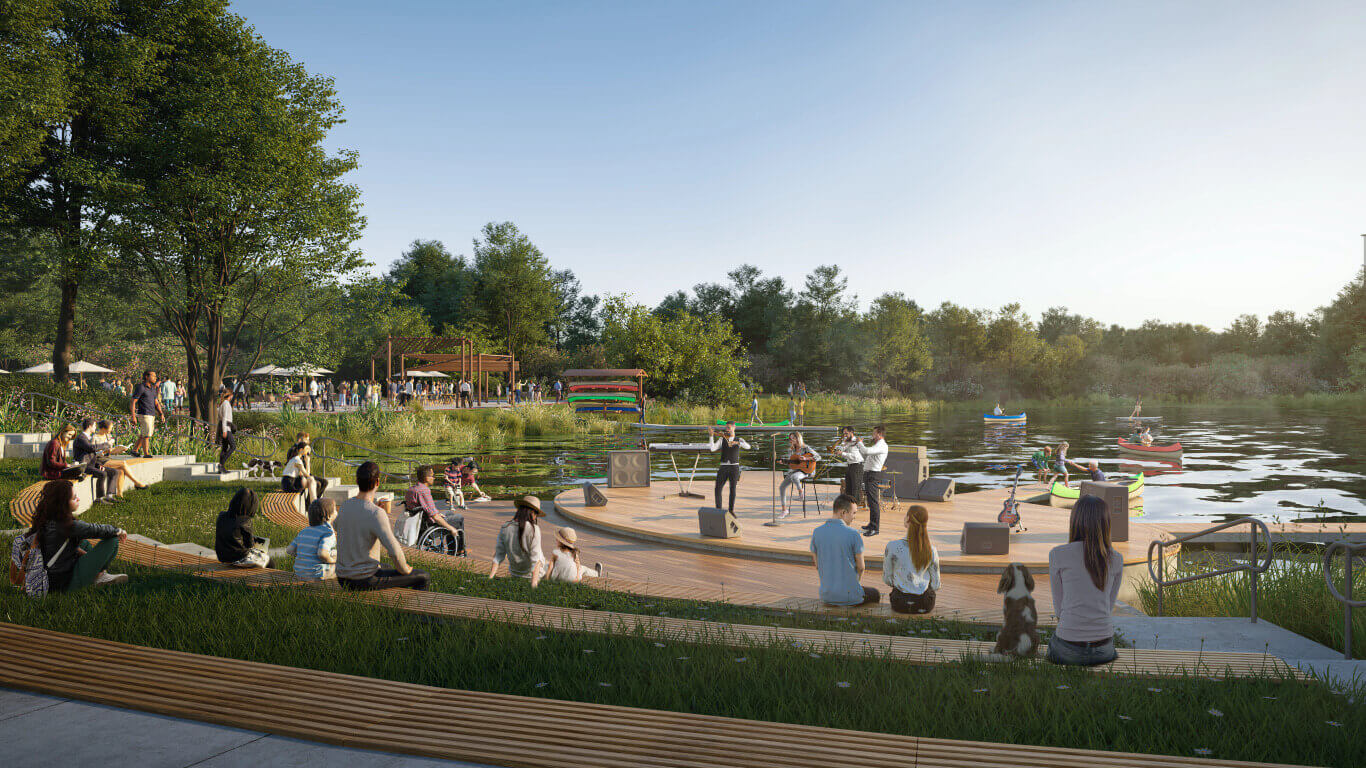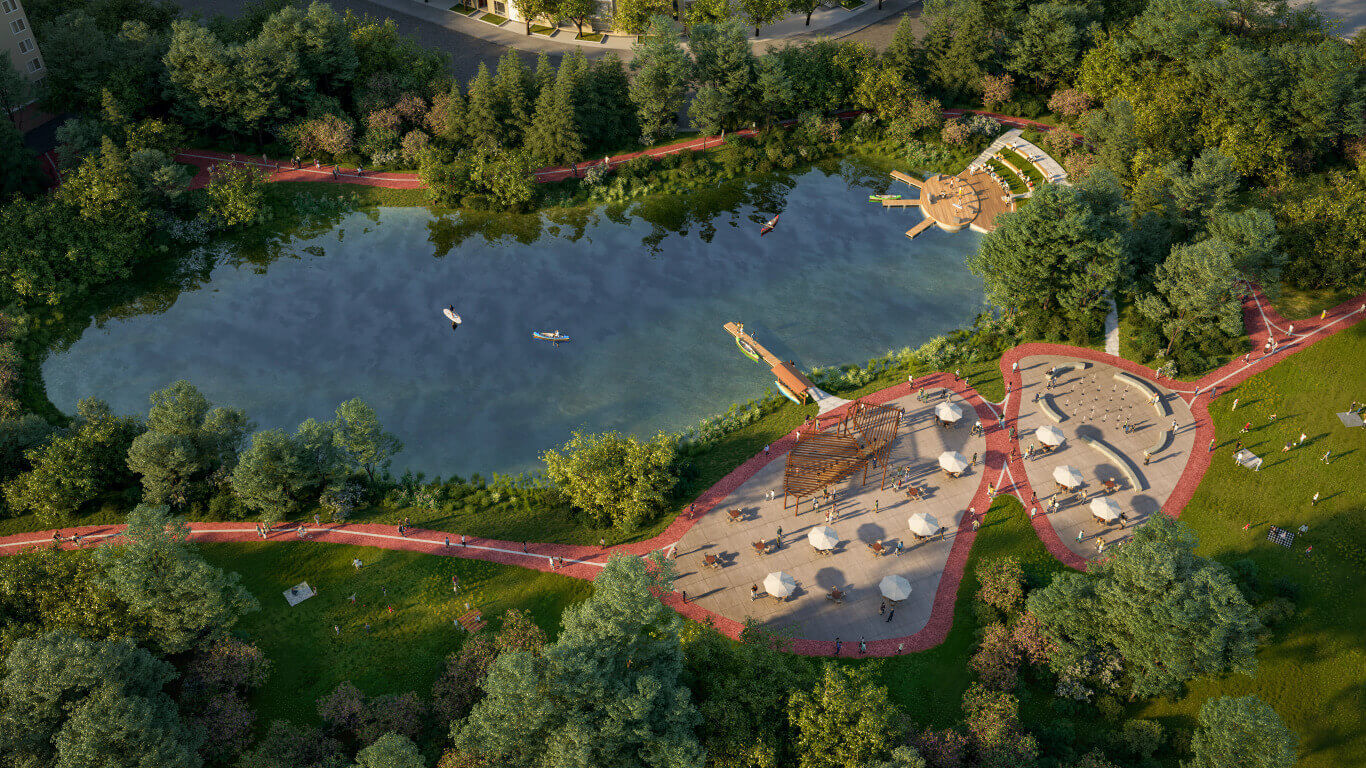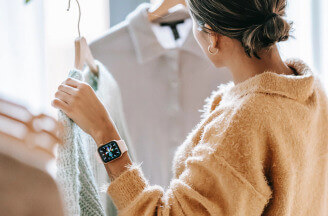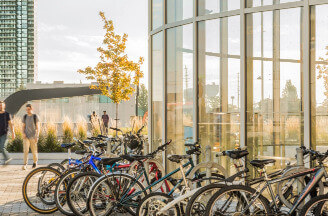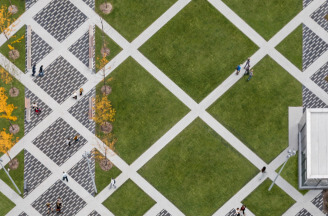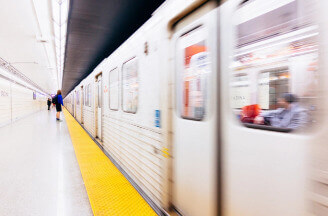 The VMC
The Vaughan Metropolitan Centre, or the VMC, is Vaughan's emerging Downtown, a breathtaking 442-acre reimagining of the city's economic, cultural and physical heart, and the most significant development in the city's history. Made up of a number of diverse districts, including the 70-acre creative district that is Assembly Park, the VMC will host hotels, 1.5Msqft. of commercial office space, 750,000sqft. of retail space, 12,000 residents, parks and greenspaces, and a spoil of mass transit options and connections to the rest of the GTA. The VMC represents the diverse, walkable, accessible, vibrant, transit-oriented, green and beautiful future of Vaughan.